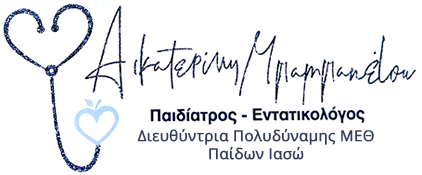 ---
The practice of Pediatrician - Surgeon Aikaterini Babanelou is located at Kifissias Avenue 320 & Sarantaporou 37 in Kifissia.
The environment of our practice is pleasant and friendly to every child, but also to the parents.
The equipment of our clinic is modern and does not disturb the children during the examination.
Every visit to our clinic will be pleasant and your child's problems will be treated with the necessary care that suits you.
---

320 Kifissias Ave. & Sarantaporos 37 | Kifissia
Telephone: 2130325337
Mobile: 6976863906
Email: kater1na@hotmail.com